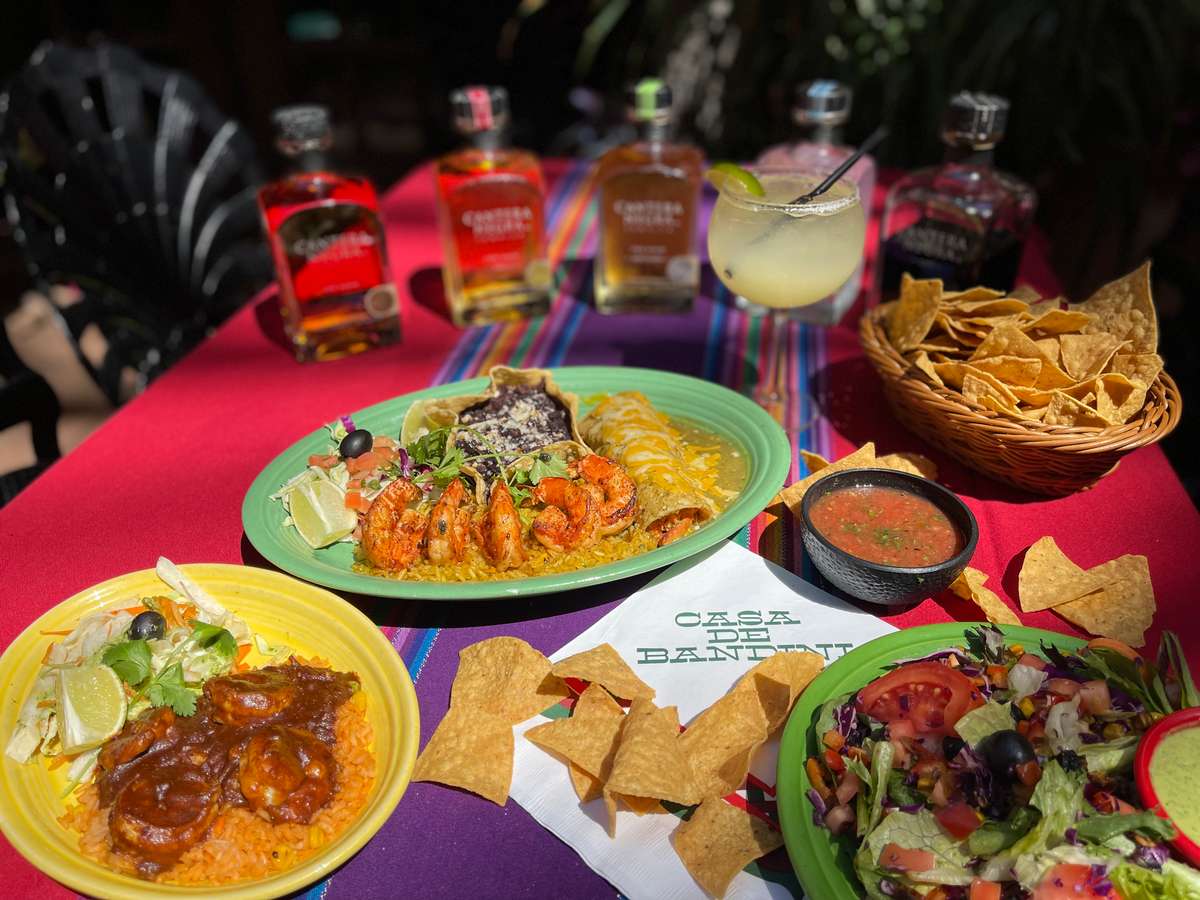 Casa de Bandini Cantera Negra Tequila tasting Dinner
Casa Da Bandini and Cantera Negra Tequila: A Fusion of Rich Heritage
Nestled in the heart of Carlsbad, California, Casa de Bandini is more than just a restaurant - it's a journey through time. The ambiance, the food, the spirits, all come together to create an experience that is deeply rooted in history and tradition. Paired with Cantera Negra tequila, the experience becomes even richer, a celebration of heritage and quality.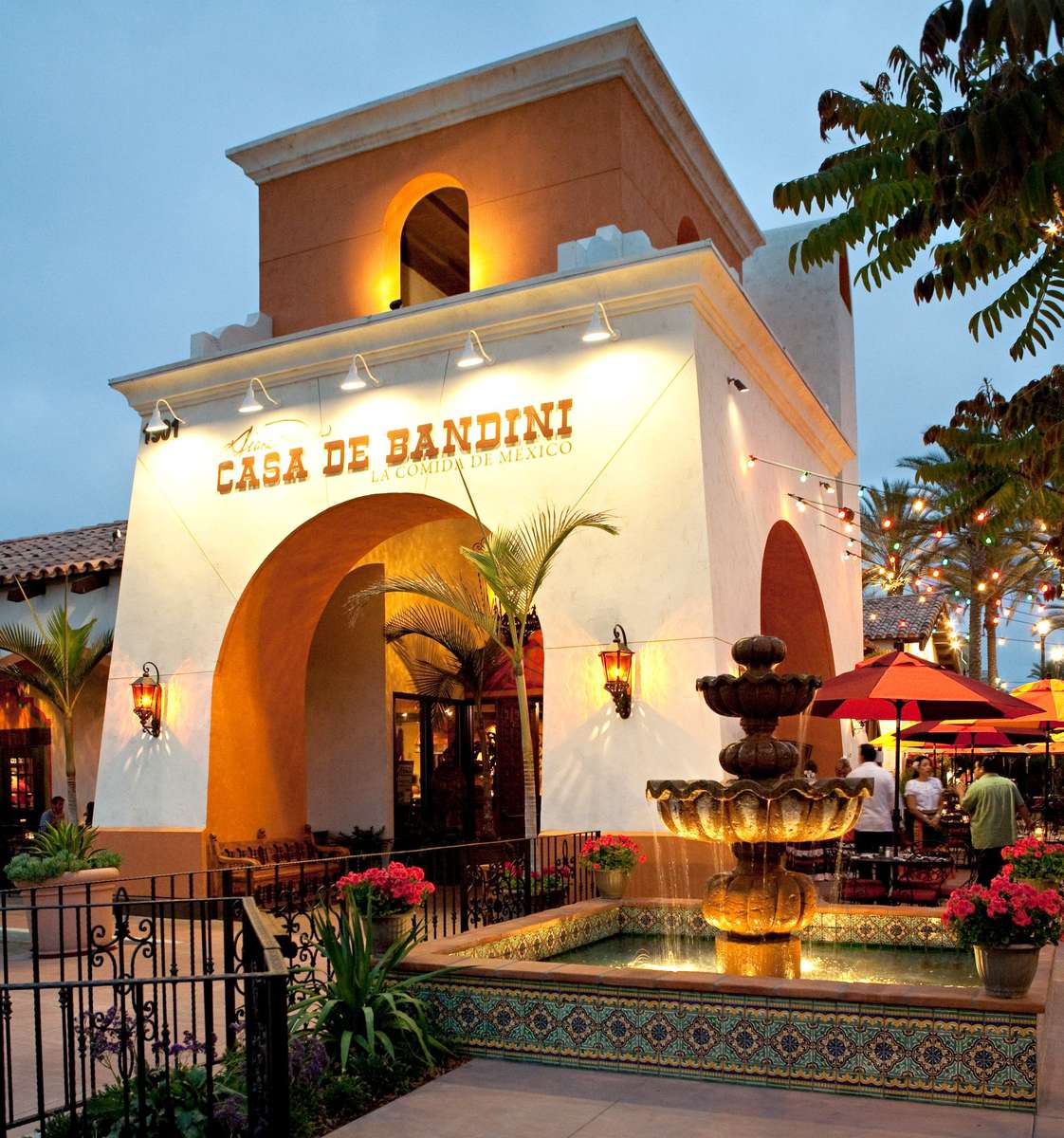 Casa de Bandini was originally opened in 1980 by Diane Powers in the Old Town State Historic Park in San Diego. It was situated in the historic home of Don Juan Bandini, built in 1829, a magnificent specimen of California architecture. But, after years of serving up delicious Mexican cuisine in this historic location, the restaurant sprung back to life, 25 miles north in Carlsbad's Forum shopping center.
The new Casa de Bandini in Carlsbad continues to carry the spirit of its Old Town predecessor. Diane Powers, the restaurateur behind this venture, has ensured that the fun and flair of the original location are well-preserved in this new setting. From its architecture to its menu, every detail at Casa de Bandini is a testament to its rich past.
Complementing the historical significance of Casa de Bandini is Cantera Negra tequila, a brand with its own rich heritage. Just like Casa de Bandini, Cantera Negra prides itself on its roots and the quality of its product. Together, they provide an experience that is both authentic and enjoyable.
Join us for a remarkable evening of indulgence at the Casa de Bandini and Cantera Negra tequila tasting dinner event. This exclusive gathering will showcase a captivating seminar delving into the intricate development and production of our critically acclaimed tequila. Indulge in a delectable multi-course dinner, highlighted by a refreshing Cantera Negra skinny margarita upon arrival. Throughout the evening, savor the exquisite flavors of our Reposado, Añejo, Super Añejo, and Café tequilas, expertly paired with each course. Prepare to embark on a culinary journey that will tantalize your taste buds and leave you with unforgettable memories.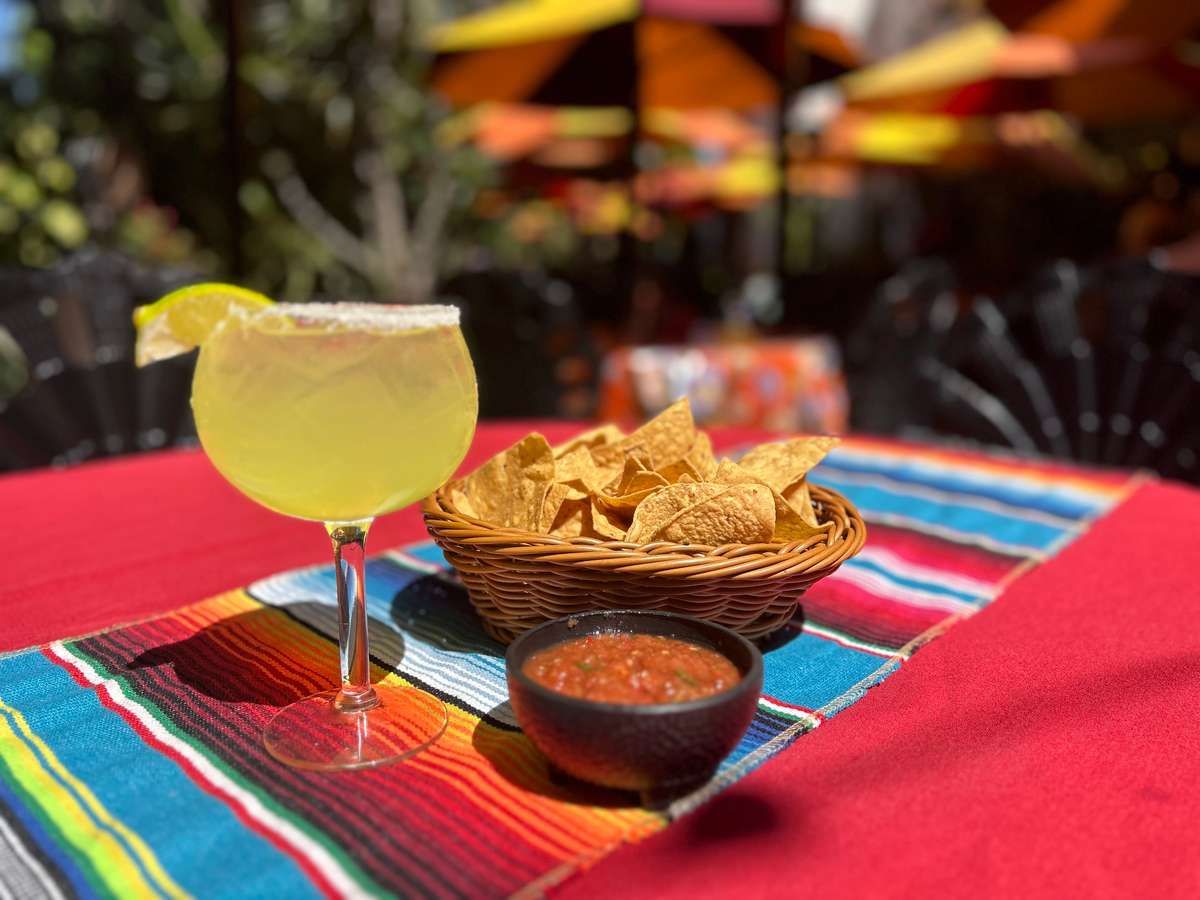 First Course: Camaroncito de Puebla! Savor the exquisite flavors of sautéed shrimp, generously smothered in our mouthwatering mole salsa. Served over a bed of fragrant Mexican rice, it's a culinary delight that will leave your taste buds begging for more!
Second Course: Indulge in the vibrant Fiesta Ensalada, topped with a zesty Cilantro-Lime Dressing!
Third Course: Indulge in a mouthwatering feast of Carne Asada paired with Chicken Enchilada verde, generously garnished with succulent Jumbo Cilantro Shrimp. Served alongside flavorful black beans, arroz Amarillo, and creamy guacamole. Get ready for a flavor explosion like no other!
Final Course: Experience the perfect combination of indulgence with Tres Leches Cake and Cantera Negra Café. The premium coffee liqueur is renowned for its distinctive character and refined taste. Delight in the smooth and silky finish, highlighted by notes of hazelnut and dark stone fruit. The perfect pairing of casa de Bandini's Tres Leche cake with an expertly crafted cocktail. Experience the harmony of rich flavors and exquisite smoothness in every sip.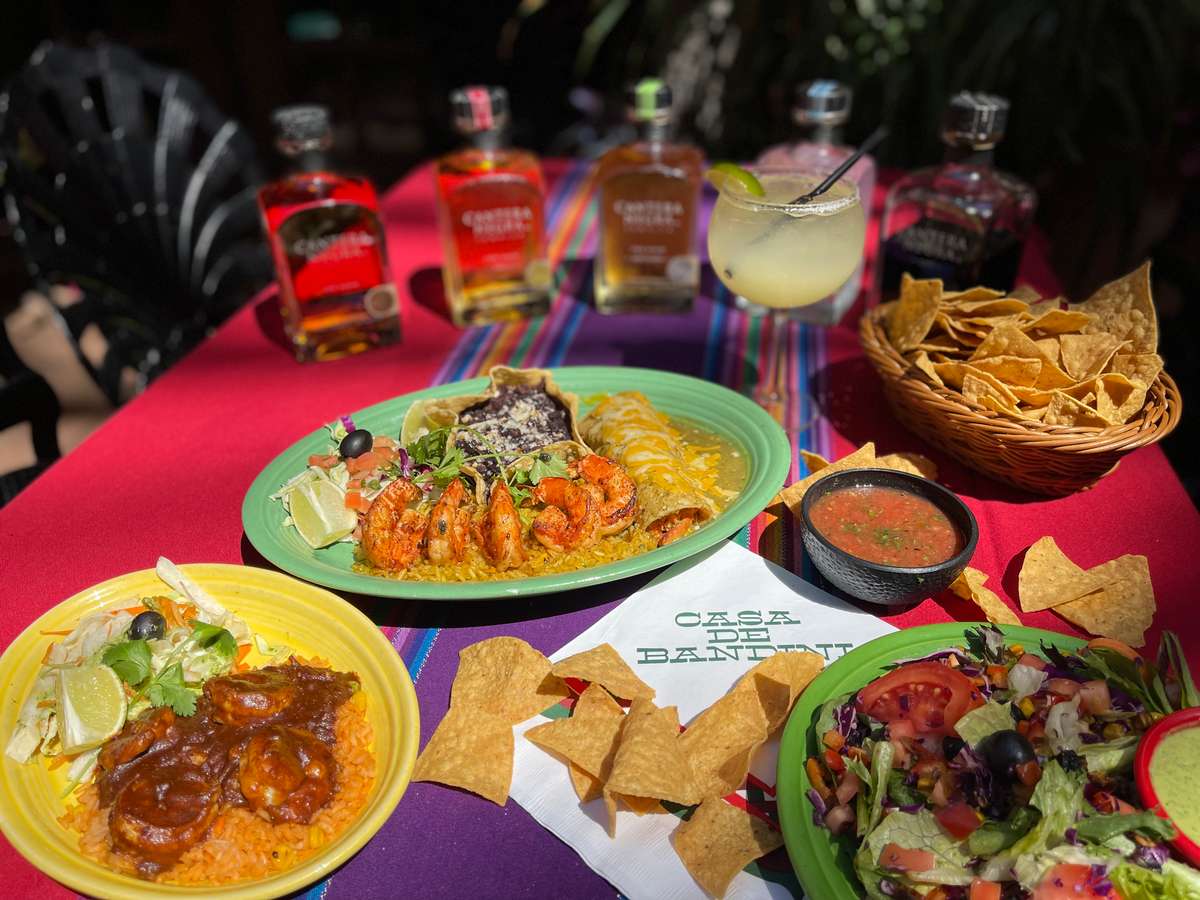 As you sip on your Cantera Negra tequila at Casa de Bandini, you're not just enjoying a meal or a drink; you're partaking in a slice of history. The historical significance of Casa de Bandini, combined with the rich heritage of Cantera Negra tequila, offers a unique experience that is hard to find elsewhere.
Whether you're a history buff, a food enthusiast, or someone who appreciates fine spirits, Casa de Bandini and Cantera Negra tequila offer something for everyone. So, the next time you're in Carlsbad, make sure to pay a visit to Casa de Bandini. Enjoy the delicious Mexican cuisine, the vibrant atmosphere, and of course, a glass of Cantera Negra tequila. Here's to the spirit of history and quality!
Come experience the unique and authentic fusion of Casa de Bandini and Cantera Negra tequila at our exclusive tasting dinner event on Thursday October 5th, 2023. Reserve your spot today to indulge in a multi-course dinner guaranteed to tantalize your taste buds!